Nicole Sebille
Sebille's background as an interior designer provides her with the graphic tools her painting demands. One can find in the design profession qualities of clarity, warmth, color, space and light; all essential to painting. Moreover, Nicole admits that she can only paint in moments of bliss, which she then attempts to translate through still-lives, landscapes and floral compositions. Spontaneity, stark synthesis and creative power sum up Nicole's art. Her technique is mainly oil applied with a knife. A palette of intense colors and a theme of abundant flowers are her distinct trademark. Nicole says she paints because it allows her to believe in a better future, and it soothes the stress of everyday life. Her technique has allowed an exploration of new possibilities and the opportunity to look for new styles and compositions. Nicole Sebille is constantly renewing herself, to the pleasure of her collectors. Every aspect of her work brings out an energy and joy of life that can be shared with her viewers.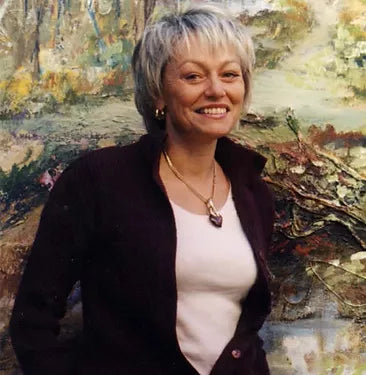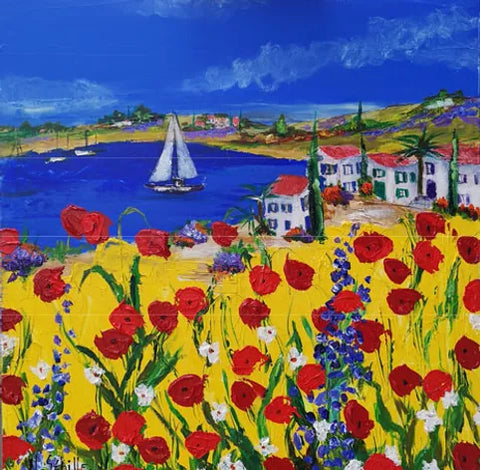 Current Complete Collection by This Artist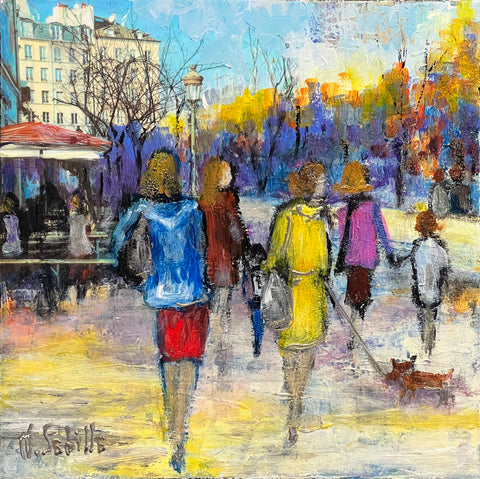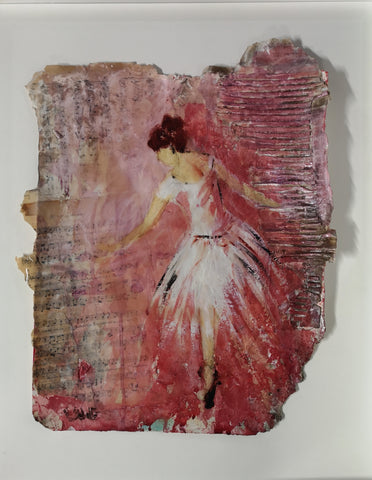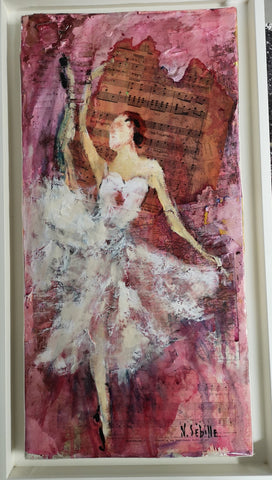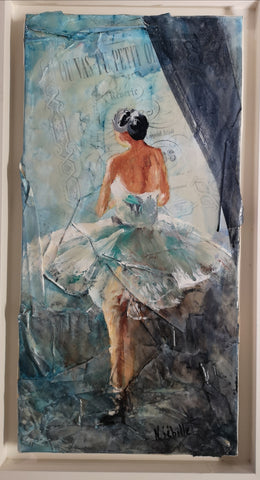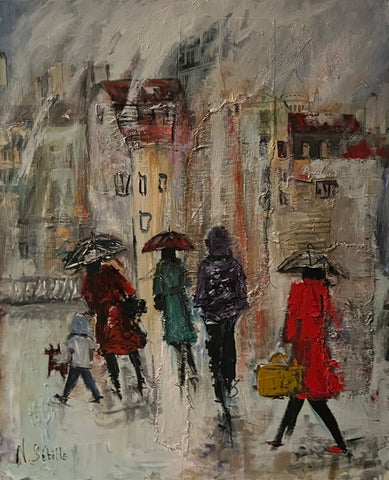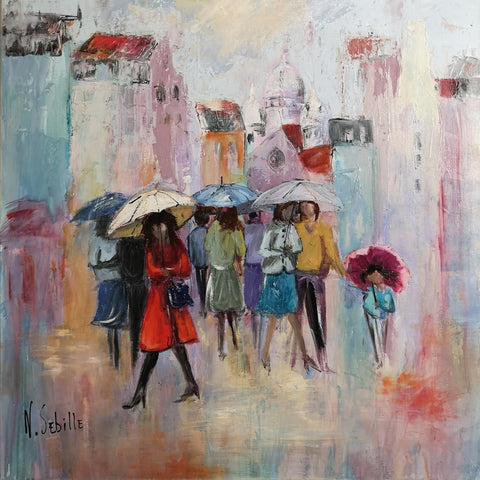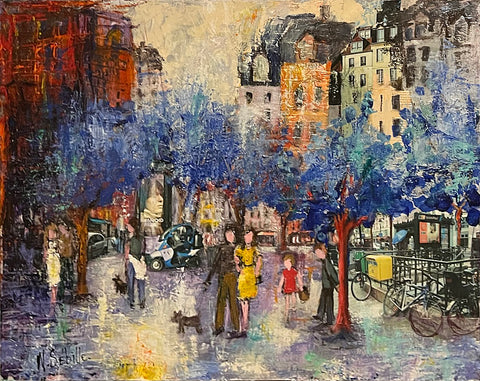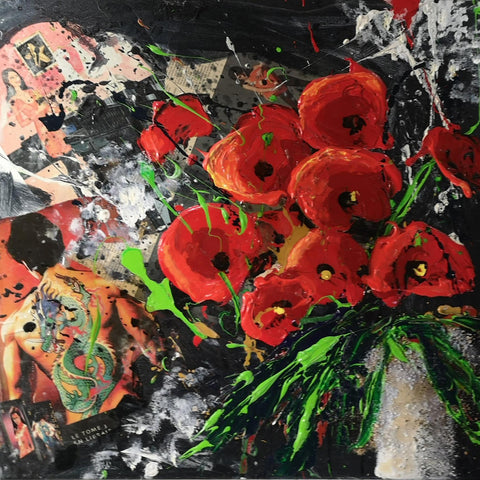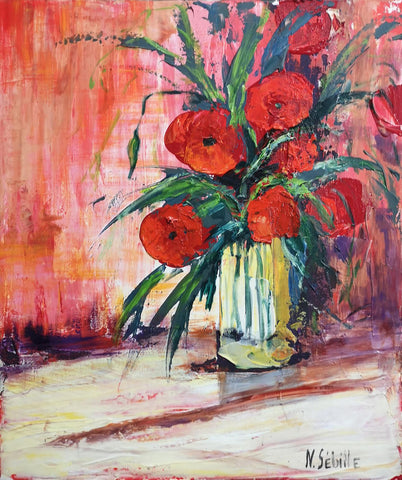 Certificate of
Authenticity
Distinctive Frame
Designs
Exclusive Worldwide
Artists
Craig Hallenstein
Great Art, Great People to Deal With. I've been doing business with this gallery for fifteen years and have purchased 4 major works of art from them. I love the artists they represent, the quality of work they sell, and the stable employee base that represents the artists. I once had a problem with a frame that showed cracking after two years. They had the art picked up and delivered by professional packagers/transporters after replacing the frame with an even better one. Their level of salesmanship and follow-up customer care is outstanding. I never come to town without stopping in to enjoy some of the best contemporary art available in the French Quarter.
Heretic Tom
They feature several amazing artists whose work are exclusive to this network of galleries in the USA, including Denis Lebecq and Marc Clauzade. I recommend speaking with Bilal McGlothan or the owner, Scott Novick. Both are extremely knowledgeable and friendly. They also have the most beautiful custom frames you will find anywhere.
Evan Waniewski
Beautiful and simple art gallery showcasing the work of immensely talented people.
Roland Pinault
What an awesome little gallery, with unique, amazing art and attentive service if you want to learn more about any of their artists. We purchased art by a french artist named Lebecq that is nothing short of spectacular.
Chris Momack
Best of The Big Easy two years in row for a really good reason!
Bonnie Harrison McQueeny
My Happy Place when I am in the Quarter.
Martin Shaw
We never miss it when we visit NOLA. So colorful with the Lebecq work.
Warren Gaston Jr.
Sometimes we just drive in from Baton Rouge to see the Lebecq red painting  – one day maybe one day.
Christopher Shaw
I found this place after a Saint's game when my friends ditched me, and the Gallery Director was so awesome I bought a DeVon painting and I love it still to this day. Bilal is amazing.
Peggy Landry
Beautiful collection of some really great artist. 
Joan Gregory
The colors of LePape are amazing.
Bob Blakley
This is the best in the Gallery Biz.
Reed Sandervette
I love their artist shows, it's the best party with great people.
B Palmer
Rob in California is one of the best art dealers we have encountered. He took great time and care to make us happy.
Diane Garavich
I love everything about this place.
Barbra Mire
Dore and Ryan are fantastic.